Carillion's Middle East joint venture secures contracts worth £400m, including two luxury hotels in Dubai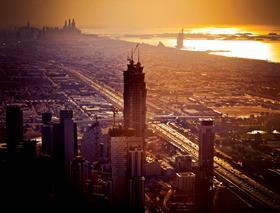 Carillion said this morning that the contracts in Saudi Arabia and the United Arab Emirates, which altogether total £400m, have been won by its joint venture business Al Futtaim Carillion.
The contracts include two luxury hotels in Dubai, which together are worth around £300m, including Phase IV of the Madinat Jumeirah Resort project that will involve the construction of a luxury 435-room hotel resort for the Dubai-based hotel company Jumeirah Group.
The hotel will be located on a beach-front site next to the famous Burj Al Arab hotel.
The firm said it had also won a number of other construction projects in Dubai and Saudi Arabia in the healthcare, retail, leisure and residential sectors.
Carillion chief executive, Richard Howson, said: "These latest contract successes continue to reflect the improving outlook in most of our Middle East markets.
"This includes Dubai, where we continue to see clear signs of recovery with more opportunities coming to market for which our capabilities and reputation for delivering to high standards of quality, safety and reliability are important to customers."