Carillion confirmed it has picked up the Northwest Electrification project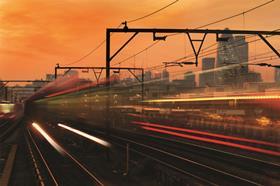 Contractor Carillion has confirmed it is set to take over the £75m Northwest rail electrification programme from Balfour Beatty.
In a statement to investors, the firm said it had won £400m worth of contracts with Network Rail via frameworks and early contractor involvement contracts, including the "Midland Main Line Electrification project, which was recently 'unpaused' by the UK Government, the Northwest Electrification project and the electrification of the Schotts line in Scotland."
Both Carillion and Network Rail said no contracts have yet been signed on the northwest electrification scheme, but Carillion confirmed it is working on "planning and design" prior to signing a contract.
It comes after Balfour pulled out of the remaining five phases of the scheme in July, saying it was "unlikely" to deliver the work "on time and to budget."
The remaining phases will see electrification on the routes from Preston to Blackpool, Oxenholme to Windemere, Wigan to Lostock, Manchester to Leeds and York, as well as the Manchester to Preston route which Balfour started but didn't complete.