Contractor will build 19.6km dual carriageway in Norfolk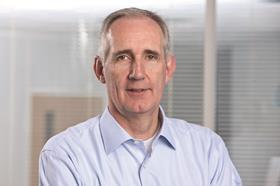 Balfour Beatty has been awarded a £104m contract to deliver a new dual carriageway in Norfolk.
The Norwick Northern Distributor Road will serve Broadland in Norfolk and improve acess to Norwick International Airport, Great Yarmouth and other parts of the region.
Balfour Beatty will construct the 19.6km dual carriageway, including nine new roundabouts, seven new bridges, an underpass and a more complex two level junction.
The new dual carriageway will run from the A1067 Fakenham Road, crossing the A140 at Norwich International Airport and joining the A47 at Postwick, at the eastern end of Norwich Southern Bypass.
Balfour Beatty was awarded the Early Contractor Involvement (ECI) phase of the NNDR scheme in 2009 and has since then been assisting Norfolk County Council with design development, construction feasibility advice and development of the scheme's target cost.
Construction work will commence this winter and is scheduled for completion in late 2017. A workforce of over 500 will be employed on the project at construction peak.
Leo Quinn, Balfour Beatty chief executive, said: "This project draws on Balfour Beatty's expertise in successfully partnering with local authorities to deliver large, complex infrastructure projects. We have extensive proven experience of major road schemes, from the ECI phase through to concept and construction programme development and a strong relationship with Norfolk County Council having collaborated on this project over the last six and a half years.
"The NNDR will significantly improve the Norwich and Norfolk road network, providing real benefits to local communities, businesses and the travelling public as well as supporting regional economic growth."