Firm secures £2.2bn of orders and maintains order book of £18bn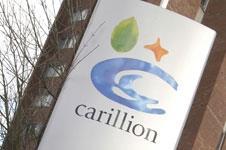 Contractor Carillion will look to infrastructure work to boost its £18bn order book over the next few years, the firm's chief executive has said.
Speaking to Building Carillion chief executive Richard Howson said: "I think the opportunities in the medium term that I'm seeing are better in the infrastructure sectors than in the building market."
He added: "At the moment we are recruiting because of the opportunities in rail, highways and power distribution."
In trading update to the City today, the firm reported that over the first half of the year it had secured £2.2bn of orders and contracts where the firm is preferred bidder in the first half of 2012 and had maintained an order book of £18bn.
It also said its pipeline of work had increased to £35bn.
Howson said he hoped that the government's review of the Private Finance Initiative (PFI), which is due within weeks, would boost infrastructure spending further.
He urged the government to adopt a model similar to that used in Canada, where the firm has worked on a number of PFI jobs.
"[There] the construction stage is funded by short term debt from the banks but long term it's funded by infrastructure bonds," he said.
He argued that this would unlock investment from pension funds which would be able to come onto projects after the high risk construction stage was complete.
Howson said he felt the firm's track record on social issues was a "key differentiator" when winning public sector work.
Carillion has this week become the biggest contributor to the CITB's Ready for Work scheme, which supports homeless people back into employment, after creating 500 work placements and helping 200 people back into employment, many with Carillion.
The firm has also now completed the restructure of its Energy Services Division, which has seen job losses of around 1,400 in the wake of cuts to subsidies for solar power by the government.
However, Howson said the division is now recruiting people with insulation expertise to take advantage of the government's Green Deal scheme, which aims to boost the market for energy efficiency improvements to existing buildings.