Contractor selected alongside developer Igloo for regeneration partnership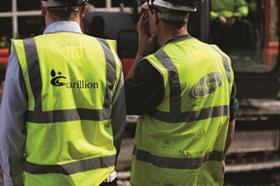 A consortium of contractor Carillion and developer Igloo has been named as preferred bidder for an £800m job for Sunderland council to deliver the city's regeneration programme over 20 years.
When the deal is signed it will be worth at £100m to Carillion in the first eight years, and cover the redevelopment of a number of sites in the city.
Carillion said the deal could be worth a maximum of £800m to the firm over 20 years.
The joint venture will see Carillion build out the developments, with Igloo providing development and asset management services.
The deal is designed to allow progress on sites including the infamous Vaux Brewery site on the river, which has lain empty since the brewery closed in 1999, and subject to several attempts to redevelop it.
Other key sites are thought to include ones in Seaburn, Chapelgarth, Farringdon Row, Holmeside and parts of the East End.
Leader of Sunderland City Council Paul Watson said the joint venture beat "a number of leading UK companies" to be selected to the job.
"The joint venture agreement will breathe new life into under-used publicly owned land in prime sites for development. The programme will invigorate key areas of the City and offer new opportunities for employment, housing, shopping and leisure," he said.
Carillion chief executive Richard Howson, said: "We are delighted to have been selected by Sunderland City Council as its strategic partner for this innovative contract. I believe our success reflects Carillion's focus on creating offerings tailored to the specific needs of our customers and our ability to provide a fully integrated solution."