Budget reaction: Industry hails housing focus but doubts remain on supply and mortgage availability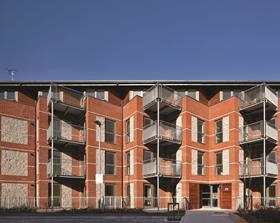 The construction industry has given a cautious welcome to the housing stimulus package announced in today's Budget.
Measures include the launch of a 'Help to Buy' scheme, an £800m increase in support for new homes for private rent and doubled funding for the Affordable Homes Guarantees Programme.
Richard Threlfall, KPMG's head of infrastructure, building and construction, said: "The Chancellor's 'Help to Buy' scheme looks like the perfect "get out of jail" card.
"It's a bold move, perhaps a desperate one, but one that will be undeniably welcome by the beleaguered construction industry."
Mark Farmer, head of residential at EC Harris, said: "It seems housing has won the battle against infrastructure funding, possibly due to the immediacy of its impact. The scale of the 'Help to Buy' initiative is impressive."
But some industry experts questioned whether the announcements would address underlying problems in the housing sector, including under-supply and a lack of affordable mortgage availability.
The National Housing Federation delivered the strongest criticism, saying the "danger" was that the focus on housing demand rather than supply would "just create another housing bubble".
Chief executive David Orr said: ""The Government should be focusing on unlocking investment to build more new homes as a way of managing down the housing benefit bill and boosting the economy. We welcome the measures to support new supply but they are very small scale.
"And we still need the Government to help unlock land banks, free the small publicly owned derelict sites so we can build houses on them and give housing providers long-term certainty over how much income they can expect so they can start planning and building beyond 2015."
Full reaction to the 2013 Budget here.