CBI says construction will play its part as it revises upwards GDP growth forecasts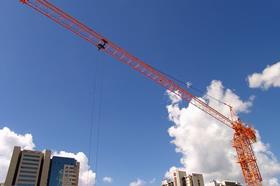 The CBI is predicting a "broad-based" UK economic recovery with construction playing its part, as it revised upwards its GDP growth forecasts.
The organisation has revised its forecasts for GDP growth from its last set of forecasts in August to 1.4% this year (up from 1.2%), 2.4% next year (up from 2.3%) and is predicting 2.6% growth in 2015.
John Cridland, CBI director general, said: "The recovery that started in the service sector has fanned out to manufacturing and construction, and is shaping up to be more broad-based.
"The recovery won't be spectacular, just slow and steady, but appears more solid and better-rooted.
"We're also expecting business investment to pick up over the next two years and beyond, and net trade will begin to make a stronger contribution to growth."