Firm brings in Arcadis veteran as finishing touches to £960m deal for UK consultant finalised
CBRE, which is expected to formally ink its deal for a 60% stake in Turner & Townsend later this autumn, has brought in an Arcadis veteran to beef up its project management team.
The US giant is paying £960m for a majority stake in the 75-year-old UK consultant with the deal being completed by the end of this year, possibly as early as next month.
In the meantime, CBRE has appointed Matthew Cutts as head of investor and developer clients at its project management business for the EMEA region.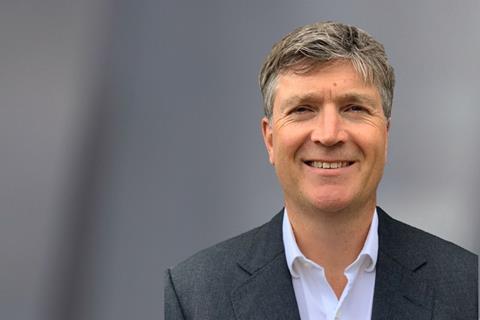 Cutts, who spent more than 20 years at Arcadis and EC Harris, the firm snapped up by Arcadis several years ago, will work alongside CBRE's head of project management and building consultancy for the EMEA region.
A CBRE spokesperson said: "The hire is in line with the company's ambitious plans for growth in the project management business and follows the announcement made in July [about T&T]."
Atkins added: "Investors are responding to complex challenges including covid-19 repositioning, ESG targets and changing consumer and occupier trends. Consequently, we're anticipating a surge in project management activity, and increasing demand for the integrated services and solutions provided by CBRE. We have ambitious plans for growth."
Explaining the decision to shell out nearly £1bn for T&T, the boss of CBRE Bob Sulentic said: "This is a transformational transaction for our project management business in terms of both breadth and scale of capabilities.
"We see sizable secular growth opportunities in project management, which are being propelled by rising public and private infrastructure investment and the drive to a low-carbon global economy."
In its last set of results, CBRE, which is listed on the New York stock exchange, posted revenue of $23.8bn (£17.2bn) in 2020, flat compared with 2019, with earnings of $752m (£541m) which was down from the $1.3bn posted the year before.
T&T had been expected to post its results for the year to April last month. These are expected to show turnover of £665m and earnings that are in excess of £120m.