Dubai firm ASGC owns 15% stake in business
The chief executive of Costain's largest shareholder has been made a non-executive director at the firm.
Bishoy Emad Azmy Gendi's appointment becomes effective from 19 June and follows the 15% stake Dubai-based ASGC recently bought in the contractor for £25m.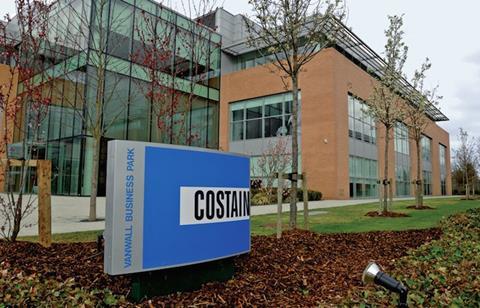 The move was part of the £100m cash-raising initiative completed by Costain last week.
The stake means ASGC has eclipsed fund manager JO Hambro, which owns around 10% of the business, as the largest single shareholder.
Costain was forced to raise money after slumped to a £6.6m pre-tax loss in 2019 from a £40.2m profit.
During the year, Costain took a £37m hit on a road scheme in south Wales, called the A465 Heads of the Valleys, and a £9.7m cost earmarked for roof repairs at the £260m National Synchrotron facility in Oxfordshire which Costain's building business completed in 2006. Original roofing contractor Lakesmere collapsed in 2017.
The client on the National Synchrotron scheme, Diamond Light Source, has decided to strip off the entire 32,000m2 roof on the doughnut-shaped building because it is leaking.
Repair work will start next spring and be carried out in phases by autumn 2022. Pre-qualification is due to finish later this month with a winner due by the end of the year.