Architect will design contemporary art wing for New York museum
David Chipperfield has been picked to design a new wing for New York's Metropolitan Museum of Art.
The commission, for a south-west wing for modern and contemporary art at America's largest art museum, could be expanded to include several other new galleries and spaces.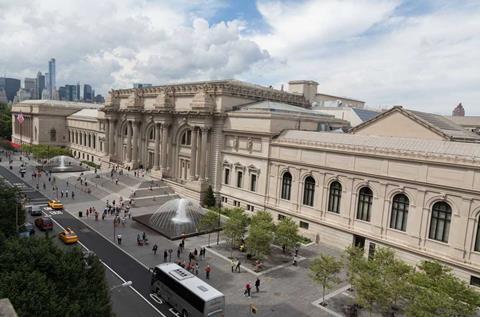 Chipperfield's appointment follows an international design competition and a year-long selection process by the museum's trustees who said their criteria were "vision, experience and compatibility".
Museum director Thomas Campbell said: "David Chipperfield's global architectural experience and sensibility, along with his commitment to the collaborative aspect of creating architecture, make him a perfect partner on this milestone project. His museum projects are brilliantly coherent, elegant, and accessible."
He said the board want Chipperfield to help them "take a giant leap forward" in the way they present modern and contemporary art within the context of the Met's collections spanning 5,000 years of history.
The project will increase gallery space for the art collection, double the size of the roof garden, and create accessible on-site storage.
The new design will also improve gallery configuration and navigation and improve the Met's connections with Central Park, on whose eastern edge it sits, at 1000 Fifth Avenue.
David Chipperfield said: "We are delighted to have been selected for this extraordinary commission. During the competition we developed an understanding and fondness for this amazing institution and we look forward to working with Tom Campbell and his colleagues on the development of the design."
The practice will begin work immediately on developing the scope for the redesign.
This initial phase is expected to take several months before consultation begins and planning permission is sought.
Source
This story first appeared on Building Design here.