The Construction Industry Council has launched a push to raise awareness of BIM around the country through a series of regional hubs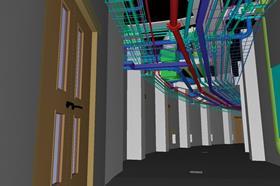 The CIC's BIM Regional Hubs have been developed in partnership with the Government's BIM Task Group.
The eleven BIM Regional Hubs, which have been established throughout the UK, aim to raise awareness of the benefits of BIM and facilitate the adoption of BIM processes and working methods throughout the construction industry, the CIC said.

A series of sixteen free half day workshops have been organised by CIC to take place this autumn, which will feature presentations from CIC and BIM Task Group members who will explain the Government's BIM policy and how the industry can engage with the new BIM Hubs.
For more information on the hubs and the workshops see: www.cic.org.uk/events