Training group employs nearly 850 people
The Construction Industry Training Board has said it plans to furlough more than 400 employees to cope with the fallout of the covid-19 pandemic.
The organisation, which employs close to 850 people, has introduced a number of measures in the past few weeks to help support the industry.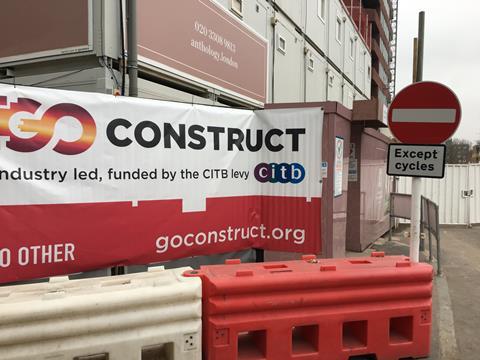 Last month, the CITB said it was suspending levy contributions for the next three months in response to the covid-19 pandemic.
It has also announced extensions to its training funds to support both small and medium-sized businesses through the crisis.
Now it has been forced to furlough around half its staff to handle the impact.
>> CITB overhauls training fund to support firms hit by coronavirus
>> What staffing measures are construction firms taking to handle the covid-19 pandemic?
Jennifer King, CITB people director, said: "We will re-scale our business to protect industry funds, reducing staffing levels by about 50% through furlough and other means (reduced hours), with some areas more heavily impacted than others."
The organisation said it was informing affected staff this week.
It also said it had implemented an all-staff freeze on annual pay increases, while the executive team had already taken a voluntary pay cut.
Despite the organisation's moves to save cash the National Federation of Builders has asked the CITB to cancel the 2020 levy.
The training body usually assesses and sends out levy bills each April in accordance with legal requirements, with these bills usually due for payment in May.
The CITB said it wouldn't be asking for collection on the suspended bills until August, or later if possible.
But the NFB has now written to the chief executive of the CITB, Sarah Beale, asking that the organisation consider cancelling the 2020 levy altogether.