Civils firms report rising workloads and orders, but are facing increasing difficulties in finding skilled employees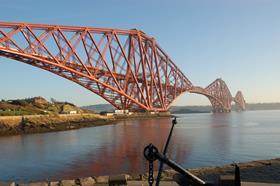 Civils firms have reporting rising workloads and orders indicating the recovery across the infrastructure sector is beginning to gather momentum, but firms are facing increasing difficulties in finding skilled employees, the latest trade survey by the Civil Engineering Contractors Association (CECA) has found.
The CECA Workload Trends Survey for Q1 2014 found that workloads of Britain's infrastructure and civils contractors have increased, with 39% of firms reporting increasing workloads, against 15% reporting that workloads had declined.
The survey found that only three out of 10 sectors reported declining workloads declined compared to Q1 last year. These were airports (- 16%), local roads (-9%) and gas (-26%).
The survey also found that orders recovered strongly in Q1 2014, with 40% of firms reporting growth in orders. This compared to weak orders growth in the final quarter of 2013, when just 3% of firms reported orders growth.
However, the survey found contractors were reporting escalating pressures to find suitably-qualified workers, with more than a quarter (26%) of firms on balance struggling to find skilled employees.
CECA chief executive Alasdair Reisner said the survey showed that "momentum is gathering in the recovery of the infrastructure sector".
He said: "This is good news, given the impact of bad weather over the winter.
"However, CECA members are increasingly reporting difficulties in acquiring suitably-qualified staff and operatives.
"As the industry grows the demand for a suitably-qualified workforce will only intensify.
"There is a looming skills gap in the infrastructure sector that must be addressed if the industry is to efficiently fulfill its potential as a driver of economic growth.
"Responding to this issue will require co-ordinated work across the sector to ensure we have enough capable people to deliver future demand."
Key CECA survey findings include:
Workloads increased for a third quarter in Q1. In Great Britain, 39% of firms reported that workloads had increased.
Compared to Q4, when orders increased according to just 3% of respondents, 40% reported growth in Q1.
58% of firms reported that workloads are expected to increase in the next 12 months, unchanged from Q4.
Three quarters of firms in Great Britain reported that costs had increased by up to 5% compared to 12 months earlier and 15% reported increases of over 5%
Meanwhile, specialist contractors reported more positive trading in the first quarter of 2014, according to the latest National Specialist Contractors Council (NSCC) State of Trade Survey.
The number of specialist contractors reporting an increase in enquiries rose to 59%, the highest for over 15 years, while 50% reported an increase in orders since the last quarter.
The survey found 54% of specialist contractors anticipate an increase in workload over the next quarter and 71% expect to see an increase over the next year, the highest result ever recorded by the survey.
Late payment was still cited as a major issue by NSCC members, with just 14% paid within 30 days, 62% waiting between 30 and 60 days and 23% saying it took between 60 and 90 days, above the five-year average for the survey.
NSCC chief executive Suzannah Nichol said: "It's hugely encouraging to see that enquiries have increased significantly for specialist contractors in the last quarter and the latest NSCC State of Trade survey is generally a cause for optimism across the board.
"Nevertheless, the figures on payment show that there is still a lot of work to be done when it comes to making fair payment a reality throughout the industry and it is important that we keep working together on this."