Timber supplies not expected to improve this year
Orders for construction products should be placed as early as possible to avoid delays, the CLC has warned firms in the latest sign of mounting concern among industry experts on the impact of materials shortages.
A surging recovery in new orders this year is putting increasing pressure on the product supply chain as manufacturers and suppliers struggle to keep up with demand, the body has said.
It is the latest in a string of warnings on the potential impact of supply issues on the sector's post-covid rebound, following the CPA's warning on Monday of "significant risks to the recovery" from sharp price hikes for imported products and similar fears from others in recent weeks including T&T.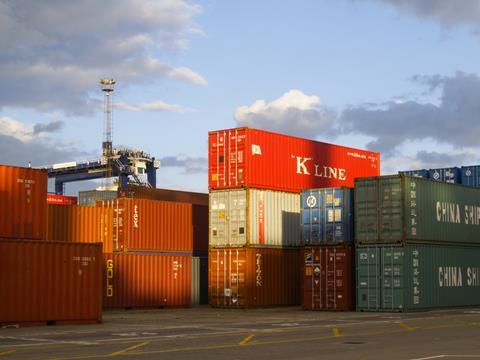 The CLC said lead times have lengthened for most products while materials firms are finding it difficult to build up stock levels as clients across the globe engage in a flurry of construction activity to prepare for the end of lockdown following vaccine rollouts.
> Also read: You can't build, build, build if you don't have the materials
Timber and roofing materials continue to be the worst affected products, with the CLC warning that there is unlikely to be any improvement in timber supplies this year.
It said that "little or no" timber is currently coming into the UK that is not already pre-sold, with global demand outstripping supply, while supplies of roofing products are not expected to improve until the second half of the year at the earliest.
Raw materials shortages and factory closures outside the UK are also hitting supplies of a range of key products including plastics, insulations, paints, packaging and adhesives.
Steel is also being hit by price hikes and longer delivery times with evidence suggesting shortages of some steel products may continue into the second half of the year, while pent-up demand for landscaping products may also lead to delays over the spring and summer.
In a joint statement, Builders Merchants Federation chief executive John Newcomb and Construction Products Association chief executive Peter Caplehorn advised firms to plan in advance and communicate requirements with supply chains as early as possible to avoid delays.
Newcomb and Capelhorn, who are co-chairs of the CLC's product availability working group, said collaborative, ongoing communication throughout the whole supply chain was essential.
They added the working group is exploring further solutions to alleviate other bottlenecks in the supply chain such as logistics and transport, including the ability to accept deliveries outside of normal opening hours.