But fears of a market slowdown sees the housebuilder's stock price fall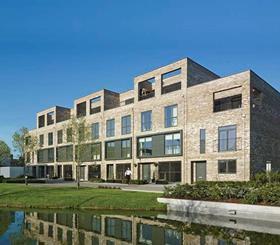 Countryside Properties saw a surge in completions in the year to October but a warning of slowdown in the second-hand home market saw its share price tumble on Thursday.
In a trading update the firm said completions were up 27% at 4,295 homes in its latest financial year, while private average selling price slipped 7% to £402,000 because of a greater regional mix of work.
But Britain's 11th biggest housebuilder warned despite strong demand among first time buyers and the private rental sector they are "seeing a more subdued tone from discretionary purchasers," news which sent the firm's stock tumbling 11%.
Ian Sutcliffe, group chief executive, said: "We have enjoyed another year of strong growth, underpinned by our strategy of mixed tenure delivery. Both our partnerships and housebuilding divisions have performed very well on all financial levels."
Countryside also reported a 55% increase in the number of plots under control of its partnership division, including just shy of 5000 new plots from its £135m acquisition of Westleigh in April.
The company's full year results will be announced on 21 November.