Wobbles caused by Brexit are now easing, report adds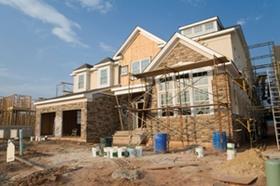 Confidence in the UK housing market is returning, according to the latest survey by the RICS.
Property sales following the UK's decision to leave the EU had fallen but the organisation's chief economist Simon Rubinsohn said: "There are clear signs that the housing market is settling down after the initial surprise of the outcome to the EU referendum," said.
"Buyer enquiries did dip again in August but only modestly, and more significantly, sales expectations are beginning to edge upwards once again.
"It is likely the swift response from the Bank of England has played a role in helping to support confidence."
It said that a higher proportion of surveyors expected sales to rise in the next three months than at any time since February. More expected sales to rise than the number who expected sales to fall in 12 months' time.
During August, 12% more respondents nationally reported an increase in prices up from the 5% recorded in July.
The survey added that prices and sales volumes are now expected to rise going forward, both at the three and 12 month time periods.
The RICS said house prices will increase by 3.3% a year on average for the next five years.