Industry rock gods form new band Make That to record charity cover of Starship's 80s cheese anthem We Built This City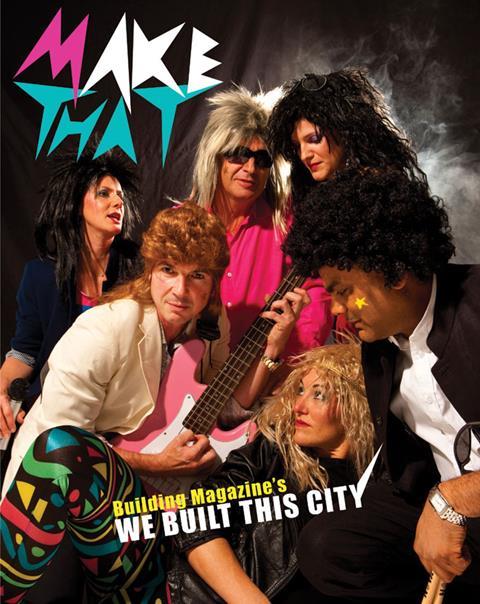 Brace yourselves. Coming soon, Building Magazine will be launching its very own Christmas single for charity - and we want you to help us raise as much money as possible for Maggie's Centres and Over the Wall.
If you need an incentive to dig deep and support the track then how about the thought of Jonathan Goring, Mark Whitby, Hanif Kara, Sadie Morgan and Linda Morey Smith - otherwise known by their band name Make That - dressed up as 80s pop stars singing, and dancing in their own music video version of We Built This City.
As well as vocally recording a cover version of the track, we will be launching a music video complete with afros, mullets and some very tight trousers.
Our two chosen charities again are Over the Wall, which provides free camp weeks for children with serious or life limiting illnesses and Maggie's Centres - cancer caring centres for anyone affected by cancer.