Court hears company's failings left subcontractor seriously injured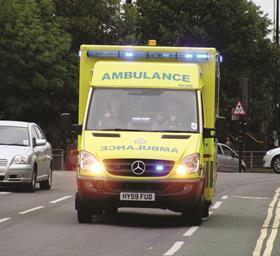 A construction firm working on a new Odeon cinema has been fined £6,000 and told to pay £1,033 costs following an accident that left a subcontractor seriously injured.
Sandwell Magistrates Court heard yesterday that a subcontractor working for Ereconomic Construction at a new cinema site in West Bromwich had suffered a broken collarbone after falling from a stairway because safety measures had not been in place.
The hearing was told that the 52-year-old victim had been employed to install balustrades on a lobby staircase at the New Square complex, but temporary edge-protection that should have been in place on the feature had been removed to allow for flooring to be laid.
The man – who the Health & Safety Executive (HSE) did not name – fell around one metre from the staircase as he went to the first floor to retrieve some tools, leaving him unable to work for three months.
Wolverhampton-based Ereconomic admitted breaching the Work at Height Regulations 2005 over the incident in May last year.
After the hearing, HSE inspector Amy Kalay said the firm had failed in its duty of care to the subcontractor.
"Falls are the single biggest cause of work-related deaths in the UK, and it is imperative that all work at height activity is subject to a high degree of management and control," she said.
"This is one fall that could have been avoided had the edge protection been left in place, or had alternative safety measures been provided."