Latest person to fill role comes just one month after Kwasi Kwarteng took up post
Anne-Marie Trevelyan has become the latest construction minister – just a month after her predecessor Kwasi Kwarteng took up the role.
Kwarteng became construction minister on 10 December when Nadhim Zahawi was told to oversee England's vaccine roll-out.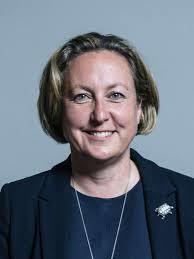 On Friday it was announced that Kwarteng had been promoted to business secretary, with Alok Sharma being handed a new full-time role leading on the UN COP26 climate conference.
Kwarteng's predecessor Zahawi was named construction minister in August 2019 having replaced Andrew Stephenson, now HS2 minister, who in turn held the job for just three months, taking over from Richard Harrington in April.
Harrington quit in protest at the government's handling of Brexit. The former MP for Watford, who stood down at last year's election, said a no-deal Brexit would have "widespread and long-standing implications for everyone" warning the economy could take 10 years to recover.
New construction minister Trevelyan has served as MP for Berwick-on-Tweed since 2015.