Construction growth to be driven by housing and commercial sectors as CPA upgrades forecasts again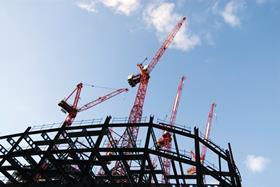 The construction sector is forecast to grow about 10% in two years, according to upgraded construction output forecasts by the Construction Products Association (CPA).
The CPA has revised up its forecast for output growth this year to 4.7%, up from 4.5% in April, while the growth forecast for next year remains 4.8%.
Growth is expected to be fuelled by rapid expansion in private housing starts and commercial offices.
Private housing starts are expected to grow 18.0% in 2014 and 10.0% in 2015, while commercial offices output are forecast to grow 10.0% in 2014 and 8.0% in 2015.
Overall levels of construction activity will likely match their 2007 peak in 2017.
The construction industry will contribute nearly £11bn to the UK economy over the next two years, according to the CPA.
Noble Francis, economics director of the CPA, said: "The Forecasts reflect the increasing strength of the sector, though risks remain. We anticipate the recovery will continue through the forecast horizon in 2018 and broaden both across sectors and regions.
"In the short-term, the activity will primarily be led by private housing, infrastructure and commercial. Notably, in the long-term, we expect this activity will be boosted by work on schools and hospitals."