Larger firms bullish on growth opportunities for 2015, reports CPA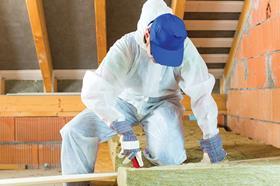 The construction sector grew for the seventh straight quarter in the final three months of 2014, according to the Construction Products Association's (CPA) latest construction trade survey.

It said 44% of building contractors reported that – on balance – construction output rose in the fourth quarter compared with the same period one year earlier, however the figure is a drop on the 60% who pointed to rising output in the previous quarter.

Some 53% of building contractors said private housing output rose during the period, although 11% said housing repair and maintenance work had dropped back.

Skills-shortage concerns were evidenced by 70% of building contractors reporting difficulties recruiting bricklayers, up from 41% in the July-September period.
The survey also found:
40% of building contractors reported that private commercial output rose in the fourth quarter of 2014 compared with a year ago;
12% of contractors reported a rise in orders for private housing;
Orders in the private commercial sector increased according to 9% of contractors;
Public non-housing orders - education and health - increased in Q4 according to 16% of building contractors; and
57% of firms reported labour costs rose and 68% of firms reported that materials costs rose in Q4 compared with the previous quarter.
CPA economics director Dr Noble Francis said: "Another quarter of growth confirms the construction industry's strongest performance in six and a half years.
"Increased activity was led by the private housing sector, in which 53% of firms, on balance, reported a rise in output. Output was also driven by private commercial, the largest construction sector, where 40% of firms on balance reported rising volumes of offices and retail work.
"Looking forward, contractors expect continued strength in private housing and commercial this year, boosted by public non-housing as a stream of work on the Priority Schools Building Programme gets underway. Outside of these sectors, however, order books weakened in Q4, suggesting a moderation in growth in 2015. SMEs in particular reported a noticeable slowdown in new enquiries in Q4."