The industry reacts to the launch of the government's industrial strategy for construction at Building's Government Construction Summit today.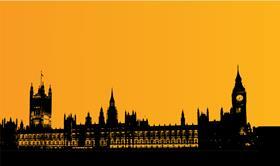 Industry reaction to the construction strategy:
Strategic Forum for Construction chairman Bill Bolsover said: "Over the last six months we have seen genuine partnership working between industry and government to produce today's strategy. Construction 2025 has the full support of the Strategic Forum for Construction.
"However this must not be a document that sits on a shelf. There is a real opportunity to change our industry and we must grasp it. As the lead body representing all parts of the industry, the Forum is uniquely placed to fulfil this role."
Geoff Cooper, chief executive of Travis Perkins and chairman of the Construction Products Association, said: "An Industrial Strategy is a great opportunity both for our sector and our country, and we've been calling for this kind of partnership for quite some time. This is the start of something new for the construction sector, and it's a chance to take concerted, coordinated action to boost growth and create jobs. We have to get behind it and make it work".
Kevin Louch, managing director of Stanford Industrial Concrete Flooring and president of the National Specialist Contractors Council said: "The construction sector is extremely diverse and as an enabling industry we provide the infrastructure, built environment and solutions necessary for all other sectors to do business. The opportunity to play a part in transforming our industry must not be missed by our generation and I am delighted to be a part of it".
Simon Diggle, chairman, Construction Client's Group said: "The Construction Clients' Group are pleased to have worked with the government and industry team to produce Construction 2025. Through the combined strength of our public and private sector membership we are well placed to support delivery of the 2025 vision. Strong construction client leadership is critical to ensuring delivery of sustainable UK economic growth and positioning Britain at the forefront of global construction".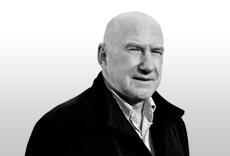 Jack Pringle, chairman, Construction Industry Council said:
"At last, a construction industry strategy led by government in partnership with the industry. The most important part of this is the vision of a modern, attractive, digital, integrated industry that gives clients better, faster, cheaper and greener products - and the route map to achieve this".
Trevor Hursthouse chairman SEC Group said: "The Strategy is about transforming our levels of performance with high end skills, innovation and use of digital technologies to the fore. To achieve this both government and industry must work together to remove outdated and wasteful practices. Moreover past experience tell us that effective implementation will be required if we are to achieve the vision set out in the Strategy".
Julia Evans, chief executive of the National Federation of Builders, said: "What we have in the industrial strategy is a strong signal that broadcasts the long-term value that co-ordinated efforts between government and industry can bring, while addressing issues that many firms face on a daily basis.
"For the construction industry to grow sustainably and make a long-term contribution to growth, the entire supply chain has to thrive and that will only happen when industry concerns, such as access to finance and payment practices, are adequately addressed. This strategy contains a clear roadmap to that end."
One thing businesses need to help them plan is greater transparency of future work opportunities. Some smaller and medium-sized construction companies report that they receive around 60% of their work through local authorities, so the extension of central government's published pipeline of work to local authorities and higher education establishments is welcomed.
"Publication of a pipeline of work has been hugely helpful and the extension to local government is a step in the right direction. For a bold strategy such as this, I would have liked an equally bold step of all local authorities with a programme of work being included."
Neil Bentley CBI deputy director-general said: "While we welcome the government's vision of construction as a driver of growth, and this strategy's ambition to support UK construction firms as global leaders, the test now is whether words will result in real outcomes.
"This strategy recognises that we need to work hard to keep our competitive edge in green construction and digital innovation, and to increase overseas trade. Our research shows construction services alone have the potential to treble exports by 2025.
"Today marks the start of a welcome partnership between the government and the construction industry. The challenge now is to work together to achieve this vision."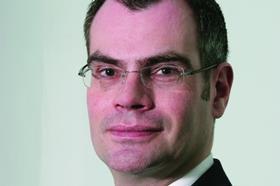 Brian Berry, the chief executive of the FMB, said: "For too long the image of the building industry has been blighted by the unscrupulous practices of those operating in the informal economy.Today's announcement to expand the TrustMark scheme for tradespeople and to introduce new standards is a welcome step to help drive out the rogue traders.
"The Government's commitment to do much more to promote the range of access to finance products available to construction SMEs is also welcome, but it is disappointing there are not additional commitments to stop banks discriminating against construction firms.
"Construction SMEs are more likely to be turned down for an overdraft or loan than SMEs in other sectors. The banks must take a long hard look at their lending policies to viable construction firms, and stop restricting growth in the industry.
"It is good to see a number of commitments to help SMEs take advantage of public-sector work opportunities. The FMB has been calling for more comprehensive use of regional online portals to advertise opportunities and we would welcome local construction pipelines to improve the visibility of public and private-sector opportunities for SMEs.
"We have also been calling for the adoption of the standardised PAS 91 pre-qualification questionnaire by all public-sector clients. The FMB will continue to work with central government and the Local Government Association to help deliver these commitments and improve the public procurement process for construction SMEs.
"The Government's industrial strategy can help the industry recover from recession, but only if the commitments outlined are implemented without delay."
John Alker, director of policy and communications at the UK Green Building Council said: "We welcome publication of the Construction Strategy, which makes it clear that sustainability can act as a stimulus for growth, provide export opportunities and drive innovation right across the supply chain. The challenge now for Government is to ensure that the ambition translates into action, by providing clarity on issues like zero carbon homes, and giving industry confidence in the future of green policy."
Institution of Civil Engineers director general Nick Baveystock said: "The future challenges facing our industry must be managed cohesively, and we are pleased to see an Industrial Strategy with industry/ government collaboration at its heart and one that rightly ties together key initiatives and plans already established.
"The commitment to work with industry to improve the depth and quality of the forward investment pipeline is also very welcome and will build on joint industry initiatives already gathering pace in the highways sector.
"Importantly, the Strategy also recognises the value of sharing knowledge and best practice in achieving our goals, and the need to establish a workforce that is responsive to potential ethical challenges. This is an encouraging outlook; if we are to cement the UK as a major competitor in the global race, ultimately we need to attract the most talented and diverse workforce available and any strategy should reflect this."