CLC heading up initiative
Details of the plan to help construction bounce back from the covid-19 pandemic will be revealed next week.
BuildUK said the so-called Roadmap to Recovery will "restart, reset and reinvent" the sector and is set to be published on Monday.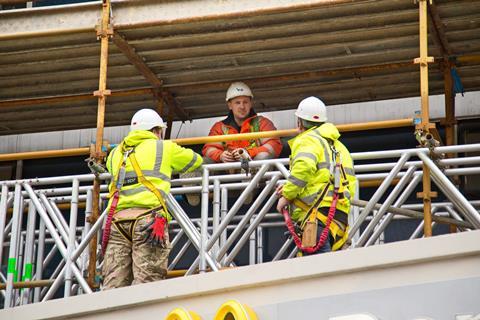 Speaking as part of Building's Construction's return to work webinar last week, Brian Berry, chief executive of the Federation of Master Builders, revealed some details of the organisation's emergency recovery planning.
Berry is leading on the repair, maintenance and improvement sector of the recovery planning for the Construction Leadership Council.
The four streams of the recovery plan, which also include housing, infrastructure and commercial, were considered by the CLC's board last week.
BuildUK also revealed imported goods and materials bound for construction sites were not expected to be affected by the introduction of the new measures at the UK border which from 8 June are designed to protect against a second wave of coronavirus infections.
It said: "While anyone entering the UK will be required to undergo 14 days self-isolation, the shortlist of exemptions includes road haulage and freight workers to ensure that the supply of goods is not impacted, as well as anyone moving from within the Common Travel Area, covering Ireland, the Channel Islands, and the Isle of Man."
It said the new measures would apply across the UK but that each of the four nations will determine how they are enforced within their jurisdiction. They will be reviewed every three weeks.