Firms including Ridge, McBains and PRP make the grade
A host of consultants have been handed spots on a £70m public sector framework.
The 12-lot deal has been procured by South East Consortium (SEC), a not-for-profit organisation that runs a series of frameworks.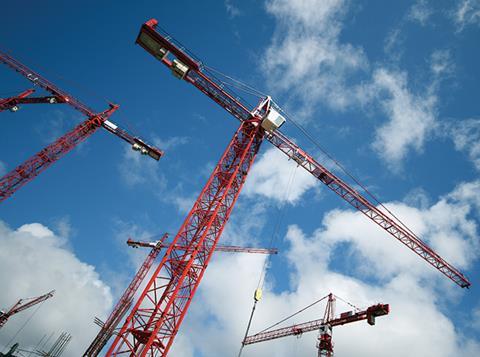 Firms including Ridge, McBains and PRP have all claimed places on the four-year deal.
Disciplines the deal covers include principle designer, architecture and project management services.
Set up in 2005, SEC was originally established to support the housing sector but now runs frameworks that can be used by any public sector organisation.
SEC is currently in the process of evaluating bids for its new-build framework and is set to start the procurement of both a net zero and asbestos removal framework shortly.
The shortlist award comes a week after the Cabinet Office launched an independent review of construction frameworks as part of the implementation of its Construction Playbook reforms.
Cabinet Office minister Lord Agnew has confirmed David Mosey, professor of construction law at King's College London, will lead the review to establish a 'gold standard' against which proposed frameworks can be measured.
Consultancy Services Framework
Lot No 1: Employers agent
Frankham Consultancy Group
Fulkers
Churchill Hui
Faithorn Farrell Timms
Michael Dyson Associates
Arcus Consulting
McBains
Quantem Consulting
RLF
Baily Garner
Lot No 2: Principal designer
Faithorn Farrell Timms
Airey Miller
Silver
John Rowan and Partners
Frankham Consultancy Group
Capita
Michael Dyson Associates
Fulkers
Lot No 3: Building surveying
Ridge and Partners
Fulkers
Edge PS
Potter Raper
Silver
Macegreen Consulting
Baily Garner
Faithorn Farrell Timms
Lot No 4: Project management
Faithorn Farrell Timms
Martin Arnold
Pennington Choices
Fulkers
Michael Dyson Associates
Pellings
Silver
Ridge and Partners
Lot No 5: Clerk of works
Madlins
Pellings
Silver
Capita
Fulkers
Faithorn Farrell Timms
Airey Miller
Baily Garner
Lot No 6: Architects
PRP
BPTW
Hamson Barron Smith
ECD Architects
Austin-Smith Lord
AHR Architects
Calfordseaden
HKS
Lot No 7: M&E engineers
Arup
Capita
Calfordseaden
David Miles and Partners
Baily Garner
Ridge and Partners
Johns Slater and Haward
Waterman Infrastructure & Environment
Lot No 8: Quantity surveying
Baily Garner
Madlins
John Rowan and Partners
Ibis
Michael Dyson Associates
Airey Miller
Woodley Coles
Synergy Construction and Property Consultants
Pellings
Lot No 9: Structural engineers
Curtins Consulting
Ellis & Moore Consulting Engineers
McBains
Calfordseaden
Wilde Consultants
Arup
Oander
Waterman Infrastructure & Environment
Lot No 10: Stock condition surveys
Ridge and Partners
Pennington Choices
Baily Garner
Arcus Consulting
Michael Dyson Associates
Keegans
Potter Raper
MLCS3
John Rowan and Partners
Faithorn Farrell Timms
Lot No 11: Multi-disciplinary services
Baily Garner
John Rowan and Partners
Pellings
Michael Dyson Associates
Airey Miller
Faithorn Farrell Timms
Fulkers
Martin Arnold
Lot No 12: Planning consultants
AMR Consult
Land Use Consultants
Oander
The Archadia Practice
BPTW
Tetra Tech
Frankham Projects
Pegasus Planning Group