Exclusive: Three consortiums vying for seven-year package that will bypass main contractors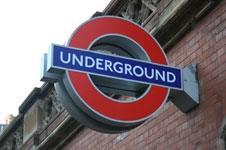 Three teams of consultants are in the running to become London Underground's delivery partner on a £331m seven-year package of 71 station upgrades, with the winning bidder set to play the key role in a radical new approach to procuring work on the capital's tube network.
Industry sources told Building the shortlisted consortiums are: Jacobs with Nichols Group; Turner & Townsend with Aecom and Arup; and EC Harris with CH2M Hill and Initiate.
London Underground is procuring a delivery partner to assist in a major overhaul of its procurement processes to cut station upgrade costs by up to 25%.
In a procurement strategy document seen by Building, drawn up by London Underground and Infrastructure UK, the client proposes streamlining procurement by bypassing tier one contractors and entering into direct relationships with trade contractors.
The document says London Underground – with the help of its delivery partner - will act as a construction manager and arrange trades into "continuous workstreams" that can work on multiple jobs, rather than appointing tier one contractors on a scheme-by-scheme basis.
The document says this procurement approach - dubbed "Stake" - will enhance productivity by creating direct relationships between the client and supply chain. It argues "conventional prime contracting approaches" with multiple contractual tiers down the supply chain result in poorer quality, impeded productivity and higher costs.
The document adds: "A significant proportion of works are repeatable. Many trades can be organised into single workstreams and distributed laterally."
The document states that London Underground will aim to procure other stakeholders – including key trades and category contracts – by mid-2014. The document says London Underground's aim is to become an "intelligent client", as set out in the government's construction strategy.
London Underground was unavailable for comment.