Losing bidders consider legal action over award of major government consultants' framework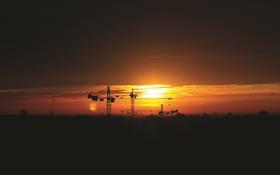 A number of unsuccessful bidders for a £750m public sector consultants' framework are considering mounting legal challenges against the award, Building has learned.
Two consultants told Building, on condition of anonymity, they were considering challenging the award of the Project Management and Full Design Team Services framework by the government's private sector procurement partner UK Shared Business Services (UK SBS).
Potential grounds for a challenge cited included UK SBS' system for judging bidders on pricing criteria and the fact no small and medium enterprises (SMEs) won places on the UK lots.
The latter came despite UK SBS briefing bidders during the tender process they had structured the framework to attract and enable SME participants in order to fit in with the coalition government's policy to increase its use of SME suppliers.
Overall, more than a dozen consultants won places on the long-awaited framework, awarded last week (see table below).
UK SBS said it was unable to comment during the 10-day standstill period.
Winners are expected to be publicly confirmed on 23 June, but a source close to the process said the date could slip if challenges are mounted.
Capita, Jacobs, Mace, Pick Everard and Mott MacDonald were among the big winners, landing spots on at least four of the five framework lots.
Other winners included Gleeds and Parsons Brinckerhoff (successful on at least three lots), Faithful + Gould (successful on at least two) and Deloitte, Hyder and WYG (successful on at least one).
Building was only able to confirm the winners on the four UK lots – a "one stop shop" covering all consultancy services, project management, cost management and design team services – at the time of publication.
The fifth lot – for public clients working overseas, including the Foreign Office – could not be confirmed, although Building understands Turner & Townsend and Aecom were among the winners on this lot.
According to the UK SBS' scorecards for the UK winners (see below), Gleeds ranked top in terms of total score on three of the four lots, while Mace topped the fourth lot.
The framework was weighted 70:30 in terms of quality to pricing criteria. Mace topped all four lots in terms of competitive pricing. Gleeds topped two of the lots in terms of quality, while Hyder and Deloitte topped the other two on quality.
A number of major consultants missed out on all four UK lots, including Turner & Townsend, Rider Levett Bucknall, Aecom, Ridge, Mouchel and Gardiner & Theobald - all of which were on the previous four-year iteration of this framework, which only covered the UK.
The framework has been dogged by controversy. It is due to go live this month, over a year later than the government intended, after delays due to a prolonged consultation period, alterations to the framework requirements and more than 400 tender clarifications in the weeks leading up to bids being submitted.
Many public sector clients have used alternative procurement routes for consultants over the intervening period and many consultants have expressed scepticism as to whether clients will return to using the UK SBS framework when it goes live.