Railway chief says Bond Street still some way off completing
The board of Crossrail is set to vote on a new plan to compete the £18bn project in the wake of delays caused by covid-19.
The railway's chief executive Mark Wild said it has been coming up with a proposal for the past four weeks.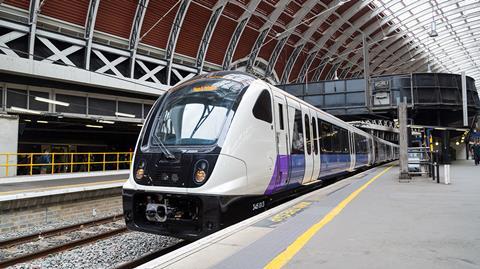 In a letter to London Assembly transport committee chair Alison Moore, Wild said it would be put to the board later this month.
He added: "Throughout June and July, we are assessing the impact of covid-19 on the programme and working on a new iteration of our delivery schedule and overall delivery plan.
"A significant amount of effort has gone into the development of these [plans] and in July they will be presented to the board for approval."
Last month, Crossrail cancelled the main construction contract with Costain and Skanska at the problem Bond Street station.
Wild said: "Bond Street is uniquely affected by the new covid-19 world we find ourselves in due to the volume of work remaining and the number of people required on site to complete the station.
"This meant that the work remaining at Bond Street for trial running needed to be re-planned. Crossrail Ltd will oversee completion of the remaining works at Bond Street and allow us to re-plan and complete the work for trial running."
He also provided a list of what the project needed to complete before trial running – the next crucial testing phase – can take place.
Wild said all central section stations needed certified as ready to support trial running – which has already taken place at all 10 except Bond Street – and the handover of the shafts and portals to Transport for London needed to be completed.
He said dynamic testing of the signalling and train systems needed to be completed, as did the handover of the completed routeway to TfL.
It also needs to complete the safety and assurance process for the Elizabeth line and obtain regulatory approval from the Office of Rail and Road to start trial running.