Contractors are eyeing a £60m contract to upgrade part of the Tyne and Wear Metro, the most used light rail network outside of London.
Network operator Nexus is looking to shortlist four firms for the 18 month job to design and construct a twin track between Pelaw and Bede, upgrading the railway from the current single track line.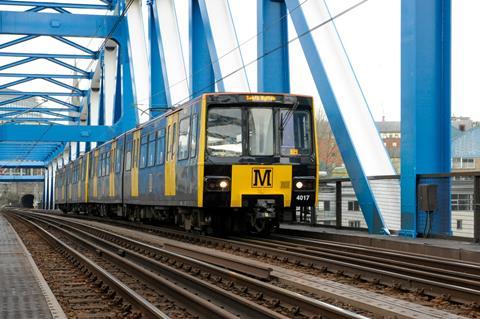 It will involve unifying the current line with a parallel Network Rail track, with the winning firm providing all infrastructure, services testing and commissioning required to bring the new dual track into service.
A third track which currently loops around the back of both Hebburn and Jarrow stations will also need to be decommissioned and removed and platforms at the two stations lowered.
Firms have until 5 October to express interest with invitations to tender due to be issued on 16 November.
The upgrade is being funded by the Department of Transport's Transforming Cities Fund, a programme of investment in public transport in England first announced by prime minister Theresa May in 2017.
First opened in 1980, the Tyne and Wear Metro had an estimated 36.4m passenger journeys in 2018/19 making it the second-most used light rail network in the UK after the Docklands Light Railway in London.