Contractor will provide accommodation for three Southampton primary schools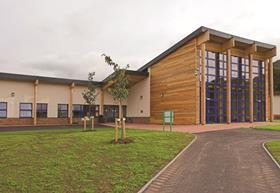 Willmott Dixon has won its second order for its Sunesis standardised schools concept.
The contractor – together with joint venture partner Scape – will deliver new accommodation for three Southampton primary schools.
Southampton City Council is investing approximately £13m in the accommodation.
Southampton is the second council to invest in Sunesis after Warwickshire County Council and Willmott Dixon said inquiries worth £120m were currently in the pipeline.
Oliver Gill, strategy & capital programme manager from Southampton City Council said: "Adopting this approach has served to significantly reduce the time that the authority has spent in design and procurement, thereby expediting the delivery of the buildings and reducing the associated cost.
"As a consequence, we have been able to deliver new build solutions for schools where this had previously been thought impossible within the available funding. Simply put, it's a far better way of doing business."
Mark Robinson, chief executive of the public procurement organisation Scape, said: "It's fantastic that Southampton has recognised the potential of Sunesis, and we look forward to working closely with Willmott Dixon and all partners to deliver an improved environment for pupils and staff alike."
John Frankiewicz, chief executive of Willmott Dixon Capital Works said: "The schools will be thermally efficient to reduce running costs, combining a well designed, quality product with high energy efficiency in operation.
"Willmott Dixon and Scape are committed to providing real, workable solutions to councils who want their budgets, already under much pressure, to go even further."