Five firms to be appointed to design and build deal
The Irish government is looking for contractors to work on a £590m (€700m) framework to build schools.
The design and build framework, which will run for up to three years, is being procured by the Irish minister for education and skills Joe McHugh.
A contract noticed published to the Official Journal said the government would be looking to shortlist six firms and planned to appoint up to five contractors to the multi-million pound deal.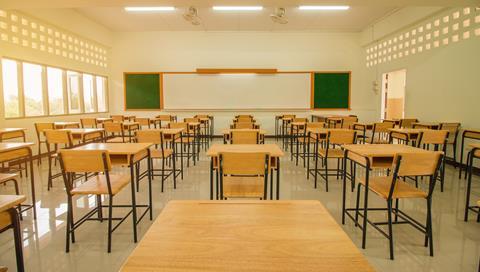 It said: "The minister for education and skills intends to establish a multi-party design and build contractor framework for the delivery of a bundle of exchequer-funded primary and post-primary school building projects in areas of development and increasing population across Ireland."
The framework will let bundles of large-scale projects, which will then be awarded to a framework contractor after a mini-competition.
The government is expecting each bundle to be made up of four or more schools projects.
The framework will initially run for two years but the government will have the option to extend the deal for an additional 12 months.
Once established the government said it hoped to open the framework to other public sector agencies, such as education and training boards or Ireland's national development finance agency.
Firms have until 24 January to register their interest.
Earlier this year McHugh commissioned an independent review into the use of design and build construction following controversy over the structural safety of dozens of new buildings.
Structural assessments undertaken in 2017 raised concerns over the safety of dozens of schools built by Northern Ireland-based modular contractor Western Building Systems (WSB).
Figures from the education department showed that 42 schools build by WBS in order to make them safe.
The review is expected to be completed by the school of surveying and construction management at Technological University Dublin by the end of the year.