Shares rise 3% and analysts react positively as firm adds professional consultancy to portfolio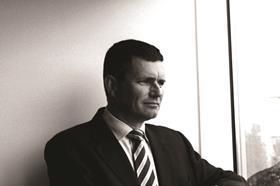 Analysts have reacted positively to the announcement by Costain that it has bought 550-strong professional consultancy Rhead Group, fulfilling a long-held desire by the group to add a large professional services arm to its business.
Costain announced this week it had acquired £63m-turnover Rhead Group for a cash consideration of £36m, with the announcement pushing the firm's shares up 3% on the day.
Stephen Rawlinson, an analyst at Whitman Howard, said the acquisition of Rhead Group was a "good deal" for Costain that was "bang in line with the strategy of offering an integrated service to large, blue chip customers on large-scale projects".
Rhead Group lists BAE systems, National Grid and Wales & West Utilities among its clients, and made a loss before tax of £1.2m in the year to July 2014 on the back of "difficult market conditions, which together with various investments impacted upon profitability", according to its annual report.
However, Rawlinson said he expected the acquisition to boost the earnings of Costain "by 3-5p [per share] next year and more thereafter if the business can regain margins". Costain said Rhead's profit before tax, debt and amortisation was £5.2m in 2014.
Rhead also has operations in the UAE, Australia and Singapore, and itself acquired an Australian consultant last year. Rawlinson said this international focus could be "a bit of a test" for the UK-focused management at Costain.
Building Values analyst Tony Williams said the acquisition was "a tick in the box following a few false starts with acquisitions for Costain".
These "false starts" included an agreed bid in 2013 for contractor May Gurney, which subsequently failed when rival contractor Kier swooped in and gazumped the engineering solutions provider with a bid £43m higher than Costain's £178m.
The firm also repeatedly tried to buy engineer Mouchel in 2011, tabling four bids of increasing value. Mouchel is also now part of Kier following a £265m merger in June this year.
Williams added that while the civil engineering business remained a "cash cow" for Costain it has "moved more towards white-collar consulting and away from blue-collar civils under Wyllie" and he believed it will "head further down this road," with the acquisition of Rhead.
Rhead Group works in infrastructure, construction and asset management programmes and is to be fully integrated into Costain, forming part of its natural resources division, but will retain its senior management team, including chief executive Nigel Curry.
Andrew Wyllie, chief executive of Costain (pictured), said the acquisition of Rhead "accelerates the development of Costain and further broadens our range of capabilities to meet the requirements of major blue chip customers, providing greater ability to deliver integrated solutions across the full lifecycle of a project."
Rhead's 2014 loss compared to a profit of £4.2m for 2013. Turnover in 2014 was up 19% to £63m from £52.9m for 2014.
The news came ahead of Costain reporting interim results for the first six months of 2015, which are expected on Thursday.
Rhead Group acquisition in numbers
Acquisition value £36m
Staff 550
2014 pre-tax profit - £1.2m (2013: £4.2m)
2014 turnover £63m (£52.9m)
Offices UK, Middle East, Singapore, Australia