Firm says results will be in line with board expectations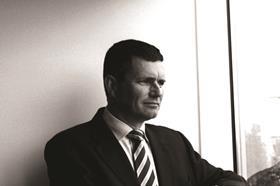 Costain has said that its 2017 results will be in line with expectations when they are published in the spring.
The firm said its order book remained at £3.9bn at the end of last year, adding that it was preferred bidder on around £400m worth of work.
It said its net cash position at the year end was more than £150m.
Chief executive Andrew Wylie (pictured) said: "Our performance is a direct consequence of our differentiation and our ability to provide the rapidly changing range of integrated services required by our major clients."
The firm also announced that it has appointed Jacqueline de Rojas, president of industry group TechUK, as a non-executive director.
Costain will announce its full year results on 1 March.