Revenue at housebuilder soars but site sales and forward orders drop back
Countryside has seen half-year profits fall back after making a £25m provision to repair blocks now assessed as unsafe in the wake of the Grenfell Tower fire four years ago.
The firm saw revenue soar by 37% to £661m in the six months to the end of March compared with the same period last year – the end of which was affected by the first covid lockdown.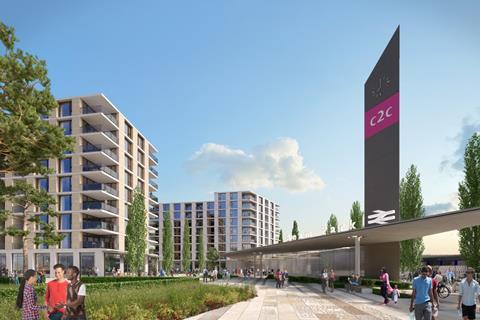 But the firm's pre-tax profit fell back to £39m from £44m after taking into account a £32m one-off charge including the £25m on fire safety repairs and £7m for the ongoing restructuring of the business.
The growth was on the back of a 71% increase in completion of private sale homes to 1,289.
The firm said its per site per week sales rate in the past six months had dropped to 0.68, compared with 0.93 in 2020, and that the number of sites it was operating from had also dropped.
Given the fall in the sales rate, Countryside said its forward sales position had weakened by 16% since the start of the year to £1.2bn. It was nevertheless 90% sold for the rest of the financial year.
The housebuilder blamed the sheer number of forward sales made in previous periods for the drop in the first half.
The firm said the one-off charges included £3.3m spent on separating its housebuilding arm from the rest of the business, which it embarked upon last autumn after announcing plans to sell the housebuilding business. The housebuilding arm reported £265m in revenue in the period, around two-fifths of the total, but accounted for the bulk of Countryside's profit.
Countryside said it had made "made excellent progress on the internal reorganisation of the group" since announcing the potential sale and would complete the review of the business in the second half of the year.
Countryside said its £25m writedown for fire safety costs related to 20 developments, built between 2008 and 2017, in which "the current building owner believes there are defects in the building which need to be remediated".
The writedown makes the firm the latest to spend money on repairing previously built blocks. Barratt has now written off £163m to repair existing buildings, while the housebuilding industry as a whole has publicly declared more than £500m in writedowns over the issue.