Council extends current deal by another four months
Edinburgh council has delayed procuring a design consultancy framework for the second time because of the impact of covid-19.
The current Construction Professional Services Multi-Lot Framework Agreement, which includes Aecom, Gardiner and Theobald, Faithful & Gould and Currie & Brown, will be extended by four months until 1 March next year.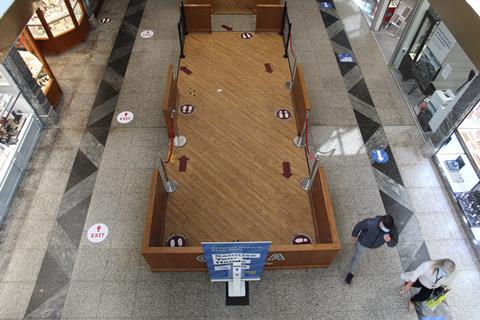 It is the third time the framework has been extended and the second extension prompted by covid-19.
Originally due to end in November last year, call-offs made prior to the original end date resulted in the council extending the framework into 2020.
It was then extended for a second time at the beginning of the pandemic, which the council said was "to allow bidders and the council time to review the impact on current business and future delivery model".
The council added: "The Tender was in process when government restrictions were put in place. Resources were diverted to manage existing projects and take further advice on appropriate next steps. The Tender required amendment to specifically address government guidance on working conditions which are required during the pandemic and a new extended date for return of Tenders was set."
The council said the latest extension was required due to "business continuity".
The value of the framework, which was £36.2m before the extensions, has now jumped to more than £45m.
Types of jobs to be procured through the framework include engineering and architectural design services and building and quantity surveying services.
Covid has hit several schemes in recent weeks with Crossrail and Thames Tideway both admitting the pandemic has delayed when those schemes will complete.