EY says materials companies and housebuilders most affected by effects of pandemic
The havoc caused by covid-19 on construction has been underlined with news that a record number of quoted firms in the industry have issued profit warnings in just the first nine months of this year.
Last week, the Construction Products Association warned output will fall 14.5% this year and in August the UK economy was officially declared to be in recession with figures from the Office for National Statistics showing GDP fell 20.4% in the three months to June, the second consecutive quarter of falling growth. GDP declined 2.5% in the first three months of the year.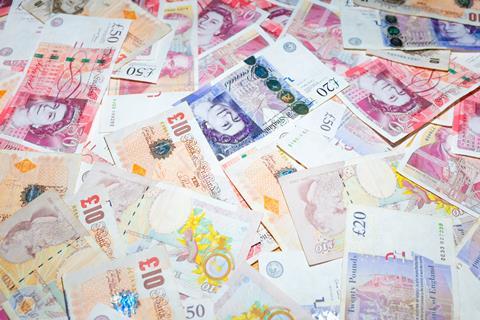 In its latest analysis of profit warnings, finance giant EY said 28 firms in the construction and materials sector had been forced to issue warnings, beating the previous record total of 19, made across all of 2008 and four years later in 2012.
It added that 60% of the sector has issued at least one warning between January and September this year, with 16% issuing more than one.
Most of these warnings, 60%, have come from the building materials sector, showing how this part of the industry has been more affected for now than quoted contractors and engineering firms – although both Kier and Galliford Try slumped to significant pre-tax losses in their last financial years which ended on 30 June while North Midland recently warned its 2019 numbers will be hit by a series of problem water contracts.
Materials firms particularly hit have included Travis Perkins, which last week said sales had fallen in the third quarter, and SIG, which slumped to a £125m interim pre-tax loss last month.
EY said construction and materials firms issued 18 profit warnings last year, with 28% coming from building materials firms.
Ian Marson, EY's head of construction in the UK, said: "Most major contractors have benefited from being able to work in a modified way in most locations throughout 2020. The top tier was also in good health, having previously undergone restructuring and adopted greater contract risk management and pricing discipline.
"But increasing operational costs and lower levels of activity has pushed pressure down the supply chain. Building materials firms had an exceptionally tough start to 2020, with the almost total closure of the housebuilding sector leaving suppliers facing the challenge and expense of modifying their operations – just as their most significant market dried up."
Housebuilders have issued 15 warnings in the first nine months of 2020, EY said, compared with three in the whole of 2019.
Last week, Bellway said pre-tax profit slumped 64% to £237m in the year to July while Redrow's pre-tax profit for the year to June fell by a similar percentage – down 66% to £140m.
With the economy officially in recession, Marson warned: "While the UK government has publicly prioritised infrastructure spending, competition for this work may also intensify given the likely drop in commercial activity in retail, travel and office space. There will be more restructuring, especially in the lower tiers of the supply chain."
According to EY's report, the total number of profit warnings issued by UK quoted companies at the end of Q3 2020 was 524, setting a record for the annual total after only nine months. The previous record was 506 profit warnings in 2001.