Worcester Bosch boss Carl Arntzen says members having to plan for UK crashing out of EU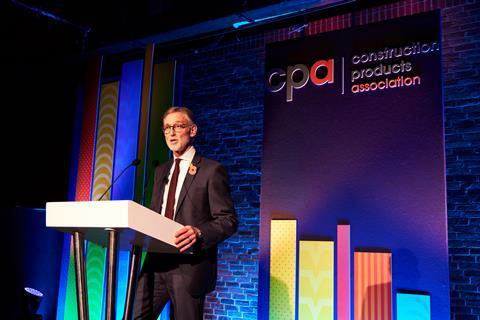 The chairman of the Construction Products Association has called on the government to end the uncertainty around Brexit.
Speaking at the CPA's autumn lunch in London last week, Carl Arntzen (pictured), who is also chief executive of heating appliance manufacturer Worcester Bosch, said the scale of uncertainty around Brexit was starting to bite.
"We're hearing more and more stories from our members that they're being forced to spend valuable time and resources on preparing for all eventualities, including a 'no deal'".
Arntzen told his audience: "We very much want to see an end to the speculation about what the future may hold, so that 'come what may' we can get on with business."
His comments came as a recent survey revealed levels of optimism among UK construction firms had slumped to a near-six-year low, driven down by the political impasse.
The CPA, meanwhile, said 80% of main contractors reported a rise in materials and labour costs in the third quarter.
The association said its latest Construction Trade Survey found a third of specialist contractors had reported a downturn in activity, while the drivers of growth in the next 12 months would be limited to private housing, repair and maintenance, and infrastructure.
"Further rises in costs have been reducing profit margins for main contractors and specialist contractors since the beginning of 2017," it added.