Labour election victory paves way for borough to exclude contractors embroiled in the blacklisting scandal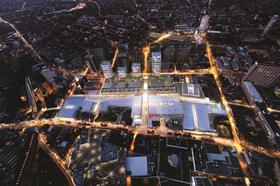 Croydon council is set to stop using contractors that have blacklisted workers in the past after Labour seized control of the council in last week's local elections.
Blacklisting came to light in 2009 when the Information Commissioners Office (ICO) seized the database of the now infamous Consulting Association that contained the details of 3,213 construction workers and environmental activists used by 44 companies to vet new recruits.
The Croydon Labour manifesto had pledged to exclude blacklisting contractors from working for the council.
The manifesto said the party "deplored the illegal practice of 'blacklisting' within the construction or any other industry".
It added: "Any company known to have been involved in blacklisting which has not apologised to and compensated their victims and corrected such practices will not be awarded contracts by a Labour council. We will use our influence to work with any existing council contractors involved in these practices to ensure they own up, clean up and pay up."
Last week, Labour leader Tony Newman hailed his party's "historic victory" as it took 40 seats and overall control of the council.
The Labour policy could now be written into council policy from next week when the party will officially take control of the council.
There is set to be a raft of development in Croydon over the coming years including Westfield and Hammerson's £1bn mega-mall but it is unclear how far the council would seek to influence developers in the area to adopt the Labour policy stance in addition to applying it to its own projects.