DBK has been appointed by Legal & General as quantity surveyor on a £40m residential scheme in Croydon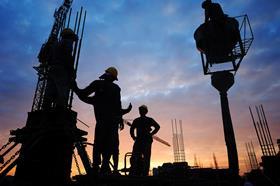 The scheme is to convert St George's House, the former office headquarters of Nestle, into 288 apartments.
Plans include the addition of five floors to the existing 24-storey building, the creation of a roof top garden space for residents and the allocation of ground floor level space for retail.
There will also be 160 car parking spaces, 313 secure cycle spaces and a café on the corner of the block.
The scheme won planning in February 2013. DBK assisted in the preparation of feasibility studies, option appraisals and viability reports pre-planning.
Construction is anticipated to start in mid-2014.
St George's House has been empty since Nestlé left Croydon - taking with it 840 jobs - last September.