London Festival of Architecture kicks off with team race through Smithfield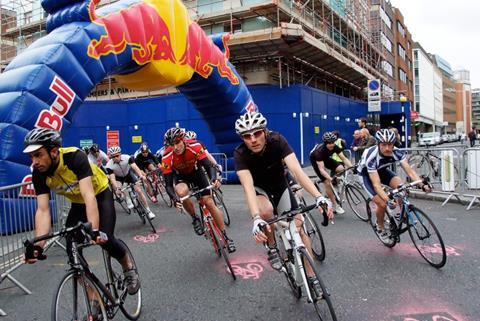 Riders turn the final bend past the Farringdon Crossrail site
David Chipperfield Architects pedalled to victory on Saturday in the HTC Smithfield Nocturne cycling races in the City of London.
The practice was declared the winning team in the architects and developers race, held in partnership with the London Festival of Architecture. Individual winner of the race was James Waite of Land Securities.
Around 10,000 people, including fashion designer Sir Paul Smith, came to watch the programme of races and enjoy the associated entertainments.
Other races in the programme included the folding bike race, the elite women's criterium, the cycling weekly support race and the Tokyo fixed gear skid competition.

Members of the public were also given the chance to ride the challenging Smithfield circuit, in the LFA Sky Ride at 3pm.