Start up consultancy sets sights on £1.5m-2m turnover for second year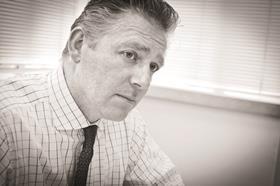 Start-up cost consultant Core Five has achieved £850,000 turnover in its first year and is targeting £1.5-2m turnover in year two.
Core Five was founded by five former Davis Langdon partners, Gerard Cook, James Clark, Barry Hayden, Chris Amesbury and Stephen Pickersgill, in May 2012.
Cook and Clark told Building the firm had exceeded its targets for the first year of trading by recruiting ten additional staff – five more than they had expected to recruit by this point.
The founders expect the firm to grow to 50-60-strong by 2017.
Core Five – which focuses on work in London and the South-east of England and in Denmark – secured a series of major projects during the year.
These included £110m Sheppard Robson-designed One Mitre Square for Helical Bar and £100m Adjaye Associates-designed Hackney Fashion Hub for Manhattan Loft Corporation, both in London, as well as the Carlsberg Experience visitor attraction in Denmark.
The firm is also involved in a number of confidential pre-planning schemes, including two residential tower schemes of between 30 and 60 storeys.
Cook said the firm – which is engaged in projects worth up to £150m – has "bridged the gap between the small niche practice and the major traditional brands".
Core Five has recruited a partner specialising in engineering services to enable the firm to provide these services in-house.
The firm moved in to new offices on Blackfriars Road this month to provide space for further growth.