Trade bodies, architects, contractors, clients and consultants among firms to sign up to Building's campaign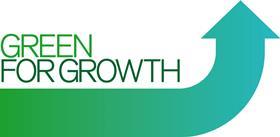 More than 100 individuals and organisations have already signed up to Building's Green for Growth campaign, just one week after its launch.
The signatories include industry bodies representing a large proportion of the construction industry, such as the Construction Products Association and the RICS.
In addition client bodies such as the British Property Federation and the Home Builders' Federation have signed up to pledge their support to the campaign.
Companies to pledge their support include architect Rogers, Stirk Harbour + Partners, contractor Willmott Dixon, and consultants Sweett Group and Capita Symonds.
Building's campaign is designed to put pressure on the government to consider or reconsider a variety of measures to boost the green economy, following widespread concern that the government is watering down its commitment to sustainable development because it does not accept that it can be used to drive economic growth. It was launched with the backing of the CBI and the UK Green Building Council.
As well as the above, the following industry bodies are signed up to the campaign: the Royal Institute of British Architects, the Civil Engineering Contractors Association, the British Council for Offices, the British Council for Shopping Centres, the Chartered Institute of Building, and the Chartered Institute of Building Services Engineers.
Click here for a full list of individual and corporate supporters of the campaign
In addition, the Better Building Partnership, a consortium of blue-chip clients including British Land, Canary Wharf Group, Grosvenor, Hammerson, Prupim, Land Securities and Transport for London, has endorsed the campaign.
Support has also been given by built environment think-tank the Edge, which includes luminaries such as Robin Nicholson from Edward Cullinan Architects, Chris Twinn from Arup, Lynne Sullivan from Sustinable by Design and Mark Whitby from Davies Maguire + Whitby among its members.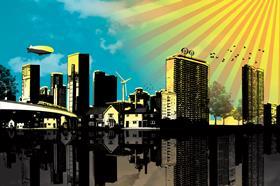 What supporters are saying about Green for Growth:
Angela Brady, RIBA president, said: "Government must support a green economy which will bring jobs and protect us long term from adverse climate change conditions. To do nothing is not an option."
Ivan Harbour Senior Partner, Rogers Stirk Harbour + Partners, said: "Rogers Stirk Harbour + Partners supports Building magazine's Green for Growth campaign. It is vital that sustainability stays at the forefront of our industry's agenda and the sector is encouraged to innovate and develop solutions, such as greener construction methods, that become the norm rather than the exception. The technology exists, we know what to do, we just need to get on with it. Green for Growth is about protecting the future for everyone."
Charles McSweeney, Senior Director at Sweett Group, said: "Building has a great record of successful industry campaigns. Green for Growth is timely, appropriate and succinct in the five key areas. You have mine and Sweett's support in this initiative."
Keith Bugden, executive programme director, Better Buildings Partnership, said: "The current economic climate clearly presents great challenges to business, but also significant opportunities and these simply must not be missed. The Government now has an opportunity to take a leading role and ensure that the UK's growth is both strong and secure for the future. Failure to address the issues raised in the Green for Growth campaign will undoubtedly put such growth at risk and weaken the UK's environmental future. The BBP welcomes Building's campaign and fully supports a united industry call for Government not to lose sight of this vital opportunity."
Jeremy Blackburn, RICS head of UK policy, said: "We want to see the government cross the Rubicon and deliver on its electoral promise of becoming the greenest ever, starting with property and construction.The expertise, experience and standards present in the UK market set us apart from the rest of the world. The term 'sustainable growth' is not an oxymoron; it's entirely possible for low carbon to mean lower costs to business, whilst providing jobs in SMEs that are carrying out the necessary works. But at the halfway point in this parliament the clock is ticking and we need government to act now."
Robin Nicholson, senior member, Edward Cullinan Architects, said: "Well done Building for championing green construction as the lever for the short-term growth that we all need. The Green Construction Board has been up and running for over a year now but where is the leadership from our greenest-ever prime minister? Dealing with the existing stock as covered by your first two [campaign aims] would create new skilled jobs, significantly reduce our national carbon footprint and could eliminate the disgrace of fuel poverty. For this to fly, we need leadership from the chancellor as well as the prime minister in reducing VAT to a maximum 5% on all retrofit work to make it more affordable and bring the cowboys into the taxed world that the rest of us inhabit."
Alasdair Reisner, external affairs director, CECA, said: "The UK faces pressing concerns about the future security of its energy supply. Yet the country also offers huge potential resources in terms of clean, low carbon energy. We welcome the Green for Growth's campaign's focus in this area, setting a challenge to deliver new green energy capacity to drive activity in the industry and ensure that the lights stay on in the years to come."
Justin Snoxall, head of the business group, British Land, said: "Surely the best solution [to making the commercial building stock more efficient] is to create genuine market incentives for landlords to take up energy efficiency. Then sustainability will be central to letting and buying decisions and the occupier landlord relationship. This is why I'm supporting Building magazine's Green for Growth campaign."