Mace, Capita and Bechtel make the shortlist for £400m Ministry of Defence contract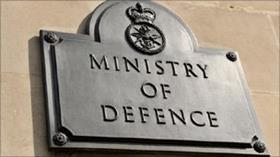 Estate manager for the Ministry of Defence, the Defence Infrastructure Organisation (DIO), has shortlisted three consortia for a £400m contract to become its private-sector partner.
Consortia containing Mace, Capita and Bechtel are still in the running. The full shortlist is -
Telereal Trillium / KPMG / Mace
Serco / DTZ / Bechtel
Capita / URS / PA Consulting
Building reported last month that the contract had attracted at least five bids, including a strandalone bid from US consultant CH2M Hill.
It is understood a partnership between US engineer and consultant Jacobs, consultant Fluor and Jones Lang LaSalle also submitted a bid.
The DIO said it will issue the three selected consortia with an invitation to negotiate in the next few weeks and that a final decision will be made next summer.
Philip Hammond, secretary of state for defence, said: "Nineteen months ago DIO embarked on a major internal transformation with the intent of becoming an efficient, world-class supplier of infrastructure, providing the level of service that our Armed Forces deserve, in a way that provides best value for money to the taxpayer.
"This work includes a radical transformation of the business processes and management information systems that underpin the DIO.
"I look forward to the competition progressing over the coming months and working with officials in DIO to ensure that we choose the best partner for the DIO."
Andrew Manley, chief executive of DIO, said: "We were delighted with both the quality and quantity of responses from industry, which allowed us to carry out full and thorough evaluation, before arriving at our choice of candidates to take through to the next stage of the process.