Ten contractors to tender for four-year defence estate framework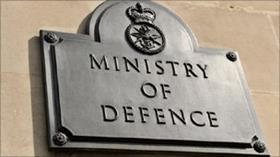 Ten contractors have been invited to tender for a £400m four-year MoD framework for building works across the defence estate.
The National Capital Works Framework will be used for the design and build of construction projects up to a value of £50m, and the Defence Infrastructure Organisation (DIO), the body procuring it, says it will select five contractors by the end of 2013 for the final framework.
The shortlisted firms are:
Balfour Beatty
BAM Construction
Carillion Construction
Interserve Construction
Kier Graham
Lend Lease Construction
Miller Construction
Morgan Sindall
Skanska UK
Wates Construction
The framework, which has a value of between £250m and £400m over four years, forms part of the DIO Next Generation Estate Contracts (NGEC) programme, and will operate alongside six regional capital works frameworks for projects valued below £12m. There is an option for a three-year extension to the framework if successful.
If selected, contractors will be required to use Building Information Modelling (BIM) on all projects, and observe Fair Payment practices including, where deemed necessary, project bank accounts. Tenders are due to be returned by mid-February 2013.
Jon Wooden, NGEC Capital Works Frameworks project manager, said: "This national framework is designed to deliver a range of potential major construction projects to support the defence frontline. We are determined to ensure firstly that all companies involved in the tendering process have a full and robust understanding of the potential demand, and secondly that we use the evaluation process to identify the best providers to meet that demand."