Firm will replace competitor on building society's framework at end of the year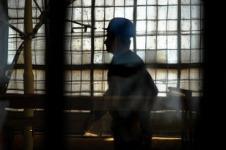 EC Harris has replaced rival consultant Turner & Townsend on a three-year cost management framework for building society Nationwide, Building understands.
EC Harris won the framework this summer and will replace Turner & Townsend at the end of the year when the current agreement elapses.
EC Harris will be responsible for helping Nationwide deliver improvements to its network of 700 sites and branches in the UK.
Nationwide is the world's largest building society, with more than 15 million members and 15,000 employees.
EC Harris declined to comment, but it is understood Nationwide is seeking increased returns on investment in its property.
Like many high street businesses, Nationwide has been rationalising its estate and announced plans in May to close 45 branches that were formerly part of the Cheshire, Derbyshire and Dunfermline Building Societies it acquired in the wake of the 2008 financial crisis.
A spokesperson for Turner & Townsend said: "We've worked with Nationwide on their cost management for nine years, and continue to enjoy a strong relationship with them as we prepare to hand the baton to EC Harris at the end of the year.
"Turner & Townsend will continue to work for Nationwide as programme management consultants, and look forward to delivering some major projects for them as they grow their business further."