Existing Energy Companies Obligation projects being cancelled while new work is being delayed until after New Year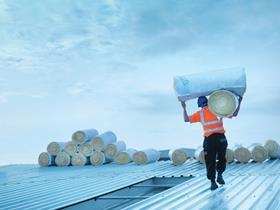 The government's changes to the Energy Companies Obligation will stop new energy efficiency projects coming to market until the New Year at the earliest and existing schemes are already being cancelled, according to industry bosses.
Earlier this week the government announced it would double the amount of time energy companies have to meet their obligations under the scheme to four years, effectively halving the amount of work which will be done through the scheme over the short term.
The announcement formed a package of measures to reduce energy bills by £50 per year, which also included £540m of new investment in energy efficiency.
Although the changes are subject to a consultation in January, and are not supposed to take effect until March at the earliest, energy firms have already responded to the announcement by pulling funding for new projects.
Andrew Warren, director of the Association for the Conservation of Energy (ACE), said: "Fundamentally work has stopped. The energy firms are saying that they will fulfil existing contracts, but because everything is up in the air they won't enter new ones."
ACE has warned the move to dilute the ECO scheme could cost 13,000 insulation industry jobs.
John Sinfield, managing director of Knauf Insulation, said he had already seen two schemes, which would have retrofitted 1,700 homes, stopped because energy companies had pulled the funding in the wake of the announcement.
"The energy companies were saying they needed to understand what the changes mean," he said.
"I think anything that has not started will come into question and be reviewed. I don't think that those projects will start before Christmas."
Sinfield said the changes hit small installers that had invested in up-skilling staff to deliver solid wall insulation - the key measure ECO was designed to fund - and described the boss of one installer he spoke to as "near suicidal" following the announcement.
Sally Hancox, director of social housing firm Gentoo, said she had already had one scheme of 100 homes cancelled before the announcement, resulting in the loss of two jobs, and she did not know what would happen to other schemes Gentoo has in development.
She said: "We need to work with our partners to see if there's any way those can go forward."
Hancox predicted the market would stagnate in the short term.
She said the price energy firms would be prepared to pay for abating a megatonne of carbon, which governs how much funding a project can attract, would "plummet".
"If we can't get a certain price for carbon then some schemes just don't stack up financially," she said.