The Transformation Trust has appointed a director of the government's schools capital agency as its new chief operating officer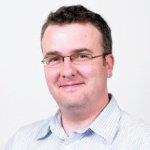 The Transformation Trust said it had appointed Michael Coleman, currently Education Funding Agency director of programme delivery, as its new chief operating officer.
The Transformation Trust said the new role reflected the organisation's "significant growth over the last two years".
Coleman will be responsible for overseeing the operations of the organisation and will take up his position at the Trust in February 2014.
Amy Leonard, chief executive of the Transformation Trust said: "We are absolutely delighted to have someone of Michael's calibre and experience joining the Trust.
"The Trust has moved into a new phase, where instead of being a grant-giving organisation, we are now focused on designing, delivering and evaluating schools-focused programmes in partnership with major companies and organisations.
"These programmes are all designed to improve the employability skills of children from some of the most challenged backgrounds in the country.
"Mike will play an invaluable role in ensuring high quality delivery to the 800 state secondary schools that we now work with, making sure that every pound spent is making a positive difference to these young people's future prospects."
Coleman said: "I am delighted to be joining the Transformation Trust at such an exciting time in its development. The ambition and breadth of vision that the Board and Chief Executive have set out offers a challenge that I could not pass by.
"I am looking forward to helping the Trust scale up its operations to deliver even more opportunities for young people to fulfil their huge potential."