Construction Products Association downgrades growth forecast for 2016, but upgrades 2015 forecast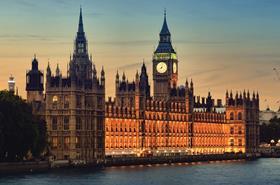 The Construction Products Association has forecast that construction output growth will be slower than first thought next year, due to an expected slowdown in infrastructure spending following next month's general election.
Economists at the trade body said that while it had made "no assumption" regarding the result of the election, the uncertainty surrounding the outcome meant a potential "hiatus [that] may hinder private and public investment this year."
The Construction Products Association (CPA) said that due to the lag between investment decisions and activity on construction sites, this would "adversely impact construction activity on the ground in the following two years [2016 and 2017]."
As a result the CPA downgraded its construction output growth forecast for 2016 by 0.2 percentage points to 4%, down from its 4.2% forecast in its last set of forecasts published in January.
However, CPA upgraded its forecast for construction output growth this year by 0.2 percentage points to 5.5%.
CPA forecasts for construction output growth in 2017 and 2018 remained unchanged at 3.4% and 4% respectively.
In terms of sectors, private housebuilding growth is expected to slow each year to 2017, growing by 10% this year before slowing to 5% growth in 2016 and 3% growth in 2017.
Commercial construction growth is also expected to slow over the period, growing 6.4% this year, before slowing to 5.2% in 2016 and 4.4% in 2017.
Infrastructure growth however is expected to accelerate. The sector is forecast to grow 7.6% this year, by 9.2% in 2016 and by 10.6% in 2017.
CPA economics director Noble Francis said: "Overall the Construction Products Association forecasts construction output surpassing the pre-recession peak next year, and expect output in 2018 to be 17.9% higher than in 2014.
"For this to materialise, however, industry will need to work together with the new government to address the need for greater investment in capacity and skills."