M&E giant pulls out of construction market to focus on facilities management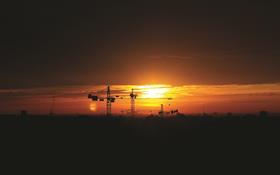 M&E giant Emcor has announced it is pulling out of the UK construction market to focus on facilities management services.
The contractor said the move, which may to lead to hundreds of job losses, would more closely align Emcor's UK business "with the needs of customers".
The £340m turnover firm, which employees 3,600 employees across its UK business, said it would complete its current projects, "but will not seek to secure new construction services projects".
It said that "due to the construction market conditions in the UK, and customers' changing requirements, its focus was best placed in areas where it can more fully leverage its knowledge and strength to positively impact customers' businesses".
The move to withdraw from M&E work comes amid ongoing difficult conditions within the sector, with a host of firms collapsing over the past year, including several high profile casualties such as MJN Colston, Airedale and three divisions of the Rotary business.
Emcor has worked on a number of high profile construction projects, including the redevelopment of St Pancras Station (pictured) as part of a consortium with Costain, Laing O'Rourke and Bachy Soletanche.
An Emcor spokeswoman declined to say how many jobs were at risk as a result of the move.
She said: "Over the coming weeks and months we will be working with our customers and will review resource allocations in line with their requirements and those of their projects."
Keith Chanter, Emcor Group UK chief executive, said the firm would "be offering support and guidance to our employees through this period and will seek to redeploy wherever possible".
He said: "Emcor UK's strategy for the last five years has been to focus on long-term, collaborative, customer relationships, and to ensure the alignment of our business with our customers' needs, in order to maintain a profitable, sustainable business.
The news came as Emcor reported revenue of £340m for the year 31 December 2012, up 3% on the previous year.
Pre-tax profit fell marginally to £6.68m, which the firm said was "principally due to low margins in the UK construction business, a result of the ongoing difficult trading conditions within this sector".
But the firm said its facility services business "continued to perform strongly with significant growth in turnover when compared to the prior year", although the firm did not give details on the breakdown in performance between its divisions.