Energy efficiency provider strikes deal with Residential Landlords Association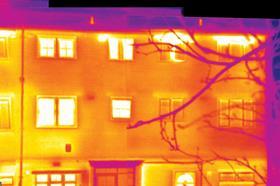 Energy efficiency retrofit provider Enact Energy has been struck a deal with the Residential Landlords Association worth up to £100m to provide Green Deals to its members.
Enact are one of 22 firms that have agreed to be pioneers in rolling out the government's flagship energy efficiency scheme, which enables consumers to have energy efficiency measures installed in their homes without any upfront cost.
The firm already provides energy efficiency services for Tesco and Marks and Spencer's customers.
The service will start in early November and initially offering free and grant funded retrofits under the government's Energy Company Obligation scheme. It will offer Green Deals from early next year
Adrian Wright, chairman of Enact Energy, said: "Now that Green Deal and Eco are here, this new service will continue to ensure that the RLA is at the forefront of supporting its members to improve the energy efficiency of their properties and the living conditions of their tenants."