Enact receives 42 expressions of interest from buyers, leaving administrator confident of sale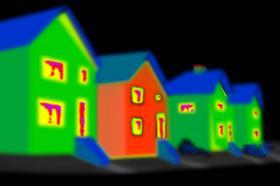 Administrators have received 42 expressions of interest in financially stricken Green Deal pioneer Enact Energy.
The firm entered administration earlier this month, in part due to delays in the implementation in the Green Deal which, combined with the end of previous government insulation programmes, caused a drop-off in energy efficiency work.
Ian Walker, administrator at insolvency specialists Begbies Traynor, said: "We have asked for offers by the end of the week. Given the level of enquiries we are hopeful [of a sale]."
In April 2012, Enact was one of 22 firms to sign up to be the first to deliver the government's flagship Green Deal scheme. In October, Enact won a £100m job with the Residential Landlords Association to provide Green Deal work to its members.
But sources said although it had been conducting Green Deal assessments for a range of clients since January very few of these had resulted in actual energy efficiency work.